Mul-T-Lock  – Trust a World Leader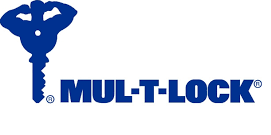 A member of the world leading ASSA ABLOY Group
One of the top ten High Security locking solution companies in the world
Over 3 decades of innovative High Security
More than 500 patent registrations worldwide
Serving every sector: industrial, commercial, institutional, OEM residential and automotive
10 selling units, 20,000 service centers, 5 continents, almost 100 countries
With its readiness to rapidly respond to any challenge, Mul-T-Lock provides peace of mind through offering comprehensive, customized, top security cylinder and locking solutions and service worldwide.
ASSA ABLOY is the global leader in door opening solutions, dedicated to satisfying end-user needs for security, safety and convenience.
The Key: Cutting-Edge Security & Ease of Use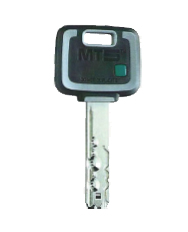 MTS®+ keys are patent protected and designed for optimal security and user convenience.
Corresponding with the three MTS®+ locking elements, MTS®+ keys include unique side groove cuts to align with the cylinder's top locking bar, five dual
telescopic cuts, and a patented mobile Alpha Spring to activate the rear pin.
Double-sided, horizontal keys offer more durability. They also offer the added convenience of having keys that work whether inserted right side up or upside down or the option to designate each side of the key to operate a different lock (allowing one key to be used in two different locations without master keying).
The key also features an elegant, ergonomic double-molded bow with a silky texture and attractive design.
The Card: Advanced Key Control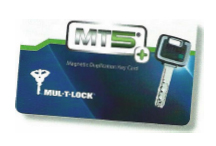 Each MTS®+ key system is accompanied by a magnetic strip key order card which is required for key duplication. Only an authorized Mul-T-Lock dealer can duplicate keys with a unique preprogrammed key-cutting machine by
swiping the card. This advanced level of key control gives the system owner the power to prevent key copying by tenants, employees, guests, service
personnel and other unauthorized individuals for worry-free key distribution.
The Options: Balanced Security & Convenience
MTS®+ can meet a vast array of security needs. Supporting both very large
and complex master key system requirements as well as the needs of smaller applications which require just a few locks, MTS®+ is the ideal solution
for creating a security system that is both flexible in conveniently meeting the
specific needs of those who should have access and rigid in keeping out those who should not.
Choose between a number of keying options, including:
Keyed Different -Each lock is operated by a different key
Keyed Alike -Multiple locks can be accessed by a single key
Master Keyed -Each key in a system is created to operate either a single lock,
a series of locks or all locks depending upon the key holder's level of authority
3-in-1 Keying -A lock's combination can be changed by the user by simply inserting and turning a key up to two times (no rekeying required)